Team Building, Events & Conference Activities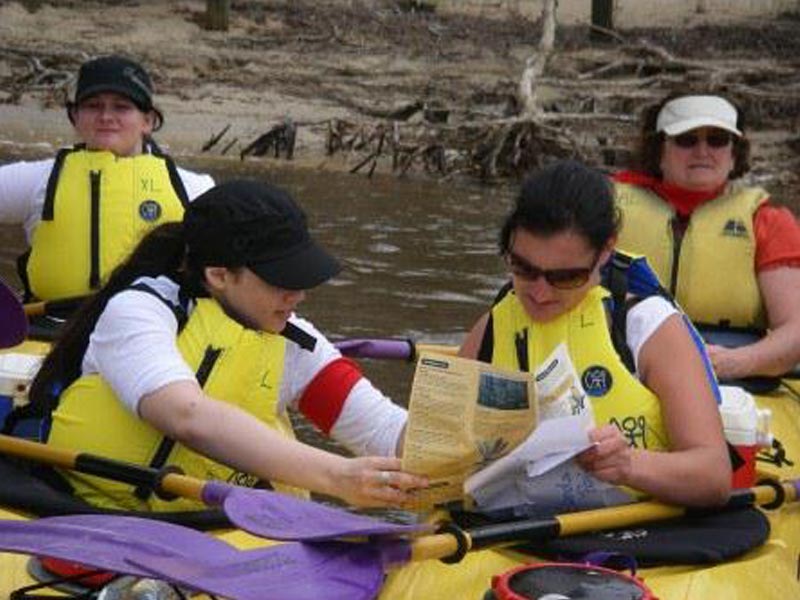 Team Building Events & Conference Activities
KanuKorporate specialises in outdoor, fun, interactive team building events & conference activities. Based in Noosa, Queensland, your program is designed to promote team spirit and a winning, cooperative culture.
When creating a team development program our corporate trainers and facilitators respond to your specific needs, objectives and budget. Our programs are unique, innovative, effective and enjoyable learning experiences, specifically tailored to match your organisation's vision.
Each program includes adventure components, team problem-solving activities, creativity, fun and a competitive element. Your team will take away great memories and improve their bonds, while learning about themselves and others. Fun activities that help people see each other in a different light can improve team relationships and increase morale and motivation.
A program or event can be designed to cater for 6 people or up to 300 people
Below is a list of KanuKorporate team building events or conference activities. Contact us today to book your next team building event
Treasure Hunts
Armed with a list of items to collect, a list of photos to take, a map of places they must visit and a good deed to perform, teams are sent away on the ultimate Treasure Hunt! After they have completed the challenge each team will be asked to create and present its very own slide show for an all-team 'show and tell' session.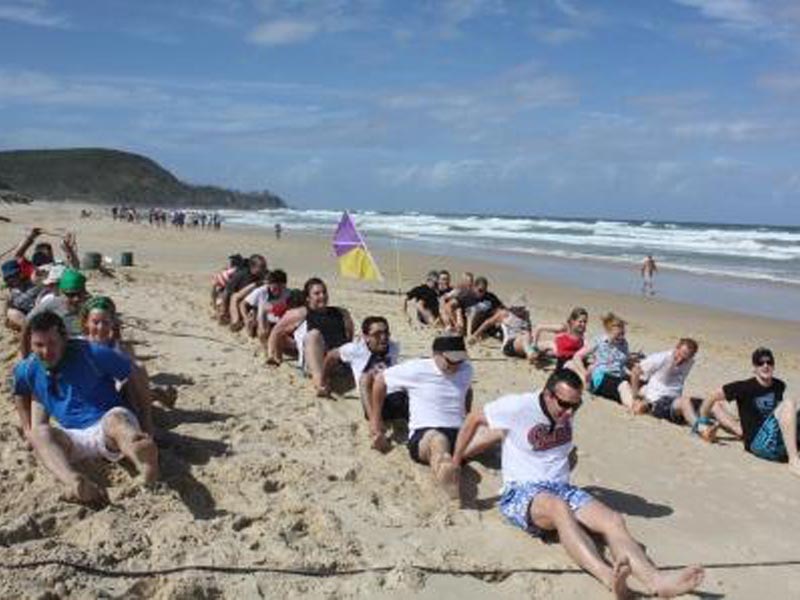 Beach Olympics
Who knew that frolicking on the beach in sportswear could be classed as work? Well, it can! Teams join forces to complete games, activities, tasks and sand sculpting in Beach Olympics. All activity sessions are designed to cater for a range of fitness levels and are adaptable to any location.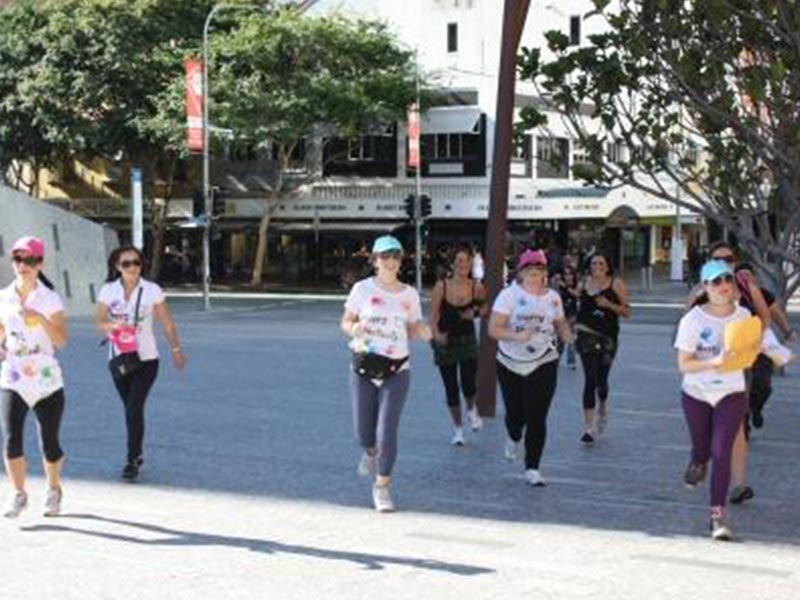 Noosa Great Race
We've all seen it on TV – now give your colleagues the chance to participate in their very own Great Race in the heart of Stunning Noosa Heads! Each team is given a set of clues, map and money for activities on the beach, in a park or any other outdoor venue. This activity involves completion of lateral thinking exercises, creative moments, walking and navigation, good deeds to name but a few. The Race will be supervised by our expert facilitators who will help guide you and your colleagues through the day. Be the first team to cross the finish line with photo evidence and you win the Noosa Prize!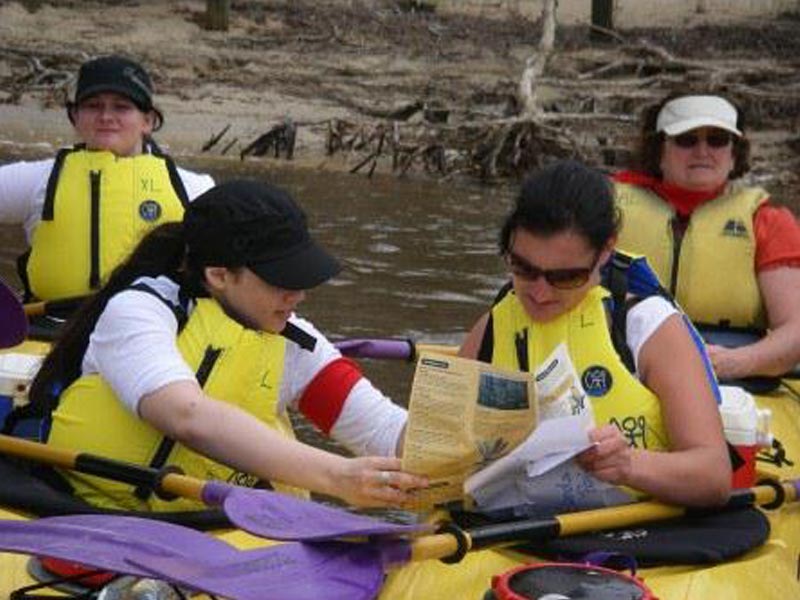 Kayak Kapers
For team building with a (watery) twist, our popular Everglades-based treasure hunt will challenge your colleagues both mentally and physically. Teams will be asked to solve clues and work through challenges that are custom-designed and tailored to the Noosa Everglades. Upon arrival maps will be provided to help teams navigate their way to the kayaking area. Teamwork, communication, speed, brain power (and paddling clothes) are required for this challenge.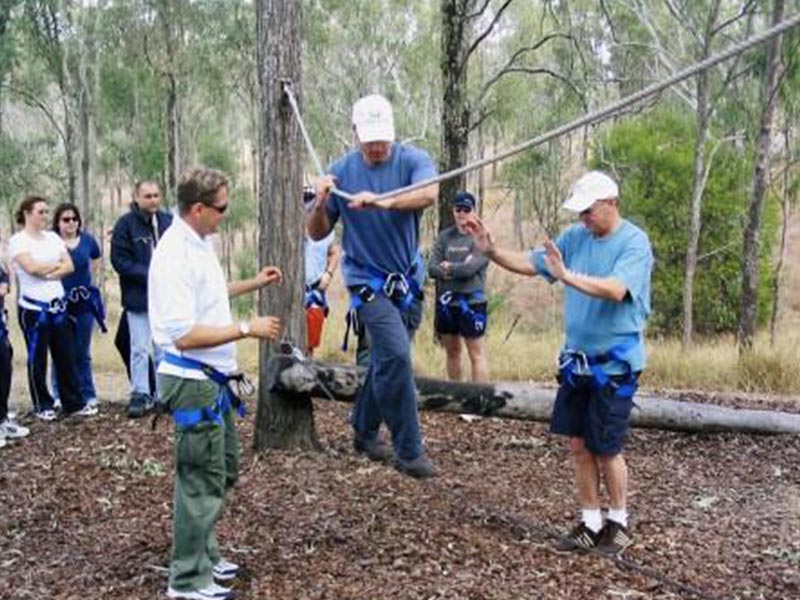 Ropes challenge
Take teamwork to new heights with our corporate rope challenge. Ropes courses focus on enabling personal achievement and asking participants to confront their personal fears and anxieties. Develop and master technical skills to manage rope systems used to secure other climbers as you move through the course. Outcomes include the opportunity to explore the fundamentals of trust, craftsmanship, and coaching. Ropes courses are strategically customised to suit your company needs and objectives.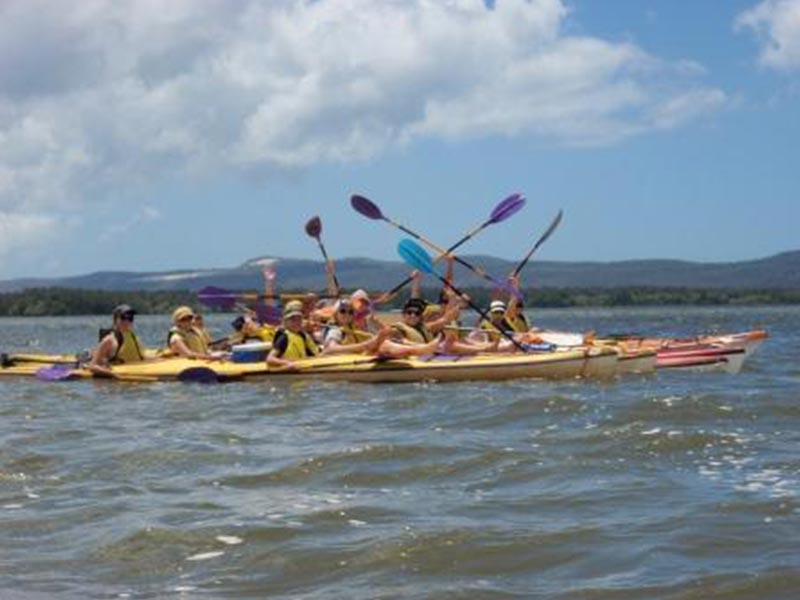 Wilderness camping challenges
Embarking on one of our wilderness camping challenges offers an intense experience for you and your colleagues, propelling team cohesion to an entirely new level. Conducted over two to five days, the challenges include physical activities such as a kayaking through the Noosa Everglades or walking to the Cooloola Sandpatch. Teams set up camp, cook meals and undertake a number of bush-based team initiatives.