Schools Programs
If you're looking for an educational or school camp program with a difference, you may like to book your next program here with Kanu Kapers. Situated in the heart of the spectacular Noosa Everglades Kanu Kapers have been delivering innovative educational programs for primary and secondary schools, universities and international Students in South East Queensland since 2002.
Kanu Kapers is focussed on fun, adventure and personal development
through wilderness expeditions which are tailored to your group needs
and goals.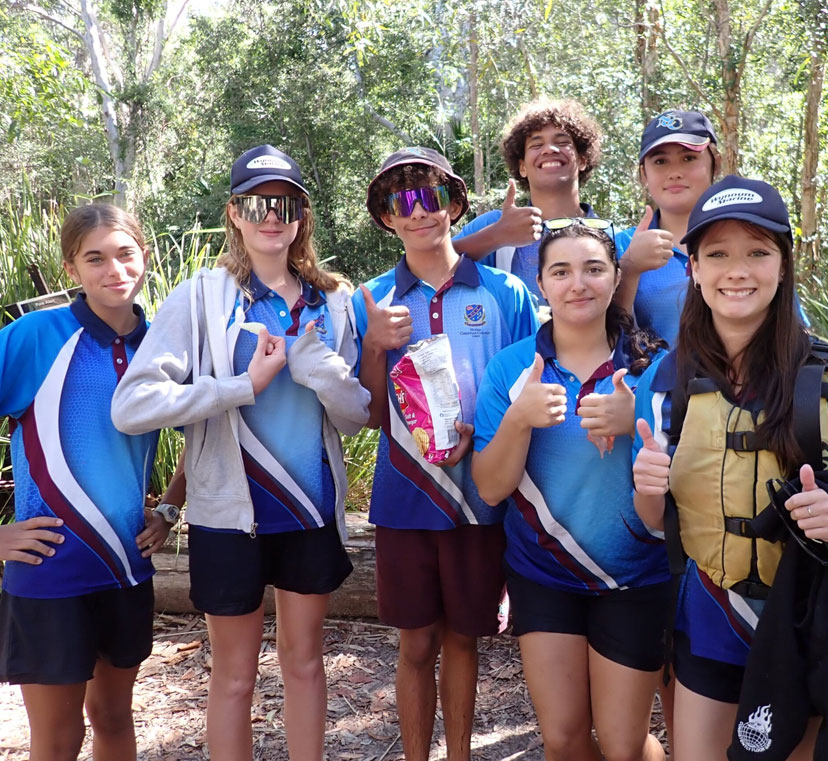 2 – 5 Day School Camp Program
The Noosa Everglades Wilderness Kayak, Camping & Hiking experience may extend over 2, 3, 4, or 5 days
Camps:
2 to 5 Days – Noosa, Boreen Point, Cooloola National Park and Upper Noosa River
May include activities like:
Kayaking with navigation
Hiking the Cooloola Sandpatch
Wilderness Camping setting up own camp and group cooking
We use an experiential learning methodology, creating unique and challenging experiences where participants engage directly to learn more
about themselves, others, and their environment.
Experiential education programs like wilderness adventure camps inspire young people in ways that are not possible at home, school, or
through traditional sports. Canoeing, hiking, and kayaking with a group through wilderness environments like the Noosa Everglades provides
a range of benefits to young people, including action-packed fun and group bonding, and can be a profound experience with lifelong learning.
With the elimination of electronic devices,  young people are distracted from usual patterns of behaviour, connecting them with nature in a supportive group
setting. This wilderness experience allows participants to step out of their comfort zone, resulting in improved confidence, and independent thinking, as well as promoting new friendships and leadership opportunities.
Having these experiences provides a space for practicing cooperation through group problem-solving and decision-making and may facilitate conflict resolution.
Teachers and camp coordinators have often reported improvements in self-esteem as participants have not only had great fun but enjoyed a sense
of personal and group achievement.
A range of program options are available:
Students learn to be independent through a nature wilderness kayak experience whilst having fun – packing their own kayaks, setting camp, and creating and cooking meals in the stunning wilderness of the Noosa River system.
Choose from our options: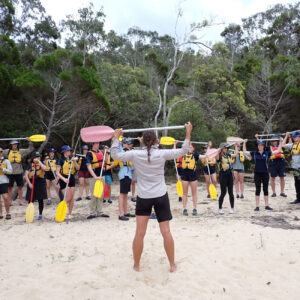 1. Full Package – Catered
 Included: Kayak equipment, camping gear, expert guides, all food.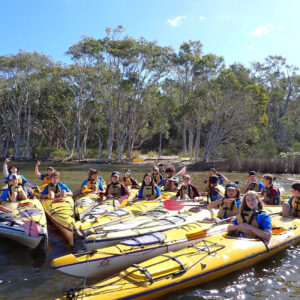 2. Full Package (not catered)
Included: Kayak equipment, camping & cooking gear, expert guides
Not included: Food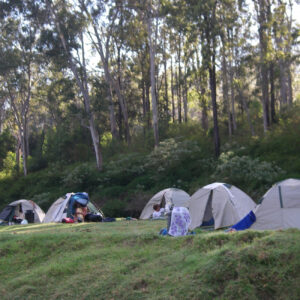 3. Equipment & Guides
Included: Kayak equipment, expert guides
Not included: Camping gear, food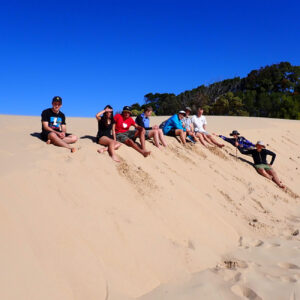 4. Equipment & 1 Guide
Included: Kayak equipment, expert guide x1
Not included: camping gear, food, additional guides