AWARD WINNING

Explore the beauty of nature with our award-winning company
TRULY SUSTAINABLE

We are the leading provider of Sustainable Tourism in Noosa
PREMIUM SEA KAYAKS

Fast, stable and designed to paddle and enjoy the Everglades
ESTABLISHED IN 2002

Owned and operated by World Champion kayaker Vivienne Golding.
Discover Australia's Noosa Everglades – One of just two Everglades in the world!
Established in 2002, Kanu Kapers offers sustainable guided and self-guided kayak adventures into the Noosa Everglades, led by local Australian World Champion gold medal kayaker, Vivienne Golding, and adventurer partner Kym McGregor.
Join us for an unforgettable water wilderness experience as you kayak with sea eagles, marvel at stunning scenery, and take a refreshing dip in the healing tea tree infused waters of the Noosa Everglades. Our tours cater to all ages and abilities, providing a unique and memorable adventure while preserving the natural wonder of the Noosa Everglades, home to rare wildlife and 44% of Australia's birdlife.

Our family recently went on a full day guided tour to the Everglades. It was a wonderful day in such a beautiful place. Vivienne, Kym and their staff are amazing, sharing their knowledge of the area and perfect places for a swim! We hope to come back for one of their multi-day trips sometime soon! Highly recommend!

We had a self-guided tour rolling canoes in the stunning Everglades with my family. It was such an amazing experience. Thanks to the very kind and professional staff in Kanu Kapers. Highly recommended to families and nature lovers.

Myself and two mates had a great weekend on the self-guided kayak trip up the Noosa Everglades. The team were incredibly accommodating, friendly, knowledgeable and professional. Would recommend to anyone who is looking for a fun and relaxing, yet unforgettable adventure.

What a great day paddling the Noosa Everglades. Our guide was so helpful and knowledgeable. The scenery was fantastic and throughly enjoyable, even though we were doing all the work. On the 1 day guided tour a delicious morning tea and lunch was supplied. Highly recommend if you are in the Noosa area.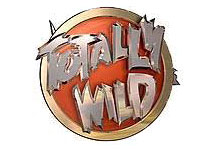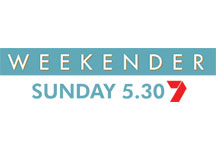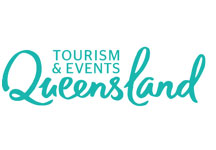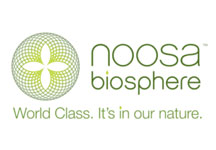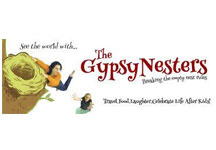 Accessibility
Kanu Kapers is committed to providing access to all. We will always do our utmost to accommodate people who require additional assistance and are familiar with accommodating guests with individual needs.
All activities take place within a national park, so we are unable to make significant changes to the environment. However, we will work with guests and carers to seek solutions that make it possible for everyone to take part in our tours.
Experience one of just two Everglades in the world!
Award winning – family owned – sustainable tourism
Stunning panoramic views
Abundant rare wildlife
Sub-tropical tea tree rainforest
River of Mirrors
Swim in therapeutic fresh waters
Top of the range, sleek kayaks
Professional guides who truly care for the environment
Carbon offset scheme for guests – planting trees for koalas
No noisy, polluting motors – we leave only ripples
If you're seeking an educational or school camp experience that stands out from the rest, young people will have a unique and truly sustainable experience with Kanu Kapers.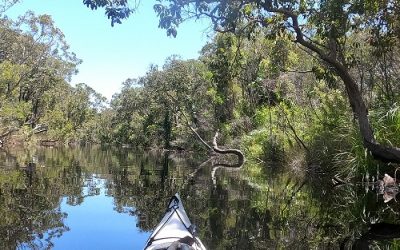 The Noosa Everglades feel like they are a million miles away from anywhere but the stunning region is actually located just a short drive from Noosa and a ninety minute drive from Queensland's bustling capital city, Brisbane. There's even an airport nearby with...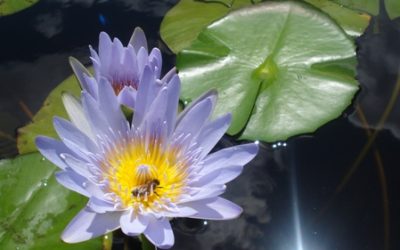 The Noosa Everglades and Upper Noosa River comprise stunning lakes and vistas as well as meandering, tranquil waterways lined with majestic trees and rare plant species. In Spring wildflowers bloom in the Noosa Everglades, bursting with colour in magnificent displays...
Learn more about the Noosa Everglades
Hidden within the Cooloola section of the Great Sandy National Park is one of the Sunshine Coast's best kept paddling secrets, the Noosa Everglades. Best explored by canoe or kayak, the upper reaches of the Noosa River and the Everglades represent an ancient waterway that has existed unchanged for thousands of years. Kanu Kapers Noosa Everglades kayak tours take you into the heart of this spectacular wilderness.
The Noosa Everglades are situated within Noosa Biosphere, Queensland's first UNESCO Biosphere promoting harmony between people and nature through education, conservation and sustainable activities. The Noosa Biosphere Reserve encompasses 150,000 hectares of land and sea in which you can investigate the diversity of our eco-systems and culture. A wetland of international importance, it is the only river system in Australia that has its entire upper catchment protected in National Park.
Thank you once again for a great trip! I have just completed a positive review on Travel Advisor. Overall, I would give our trip a 10. The only thing that would have made it better is if we had opted to stay for two nights instead of one!
Thank you for everything!
Tasha
We think that the tour was a 10 out of 10 and we cannot think of anything that could be improved. And we would definitely recommend it to friends and our family. Thank you for the great tour!
Finn, Leon and Fabio
Thank you very much for the photos. It is nice redoing a very nice day - even if only virtually. It was really great standing out as one of the great thing we experienced in Australia. Thanks to Rikki for excellent guiding, food and everything. I have already recommended to several people - now only we need to see if they get to the Noosa corner of the world.
Eric Blas
Just to inform you that we received our photos last week which were excellent. My family and I had a terrific time in what it is a world class location, and breathtaking views. I have spoken to a number of my colleagues and have recommended that they undertake this marvelous trip.
Graeme Scott
Thanks again for the great day. We all thoroughly enjoyed ourselves. The scenery was wonderful and we were so very lucky with the day, and of course, the guide! I have already recommended the trip to friends who are going up to Noosa
Libby, Matthew, Jono & Hugh