Kanu Kapers Eco-Tourism Journey
Our ecotourism journey has been full of adventures and opportunities. We successfully applied for advanced ecotourism certification in 2018 so we could display our commitment to sustainability. We have always felt what we are doing is 'bigger' than our business of Noosa Everglades Kayak Tours. That said we have a responsibility to protect sacred natural places and to educate our guests and other operators within our industry. Since we began the journey our business has grown in leaps and bounds and we have been inspired to further develop our sustainability and eco tourism practices.
Operating Kayak Tours in a pristine natural area, it became apparent sustainability practices were needed to take us in to the future. Sustainability for Kanu Kapers means we can operate a successful and profitable business with little or no impact on this delicate eco system.
Established in 2002, our passion is to provide unique and awe-inspiring experiences to people of all ages, whilst promoting love and respect for nature and preserving the Noosa Everglades System for future generations to enjoy. Considered by Lonely Planet as 'One of the most pristine water ways in the world!', we feel privileged to have created a business where we share such an awesome Noosa day tour experience whilst educating our guests from all over the world on sustainability and the cultural heritage of this special place we love so much.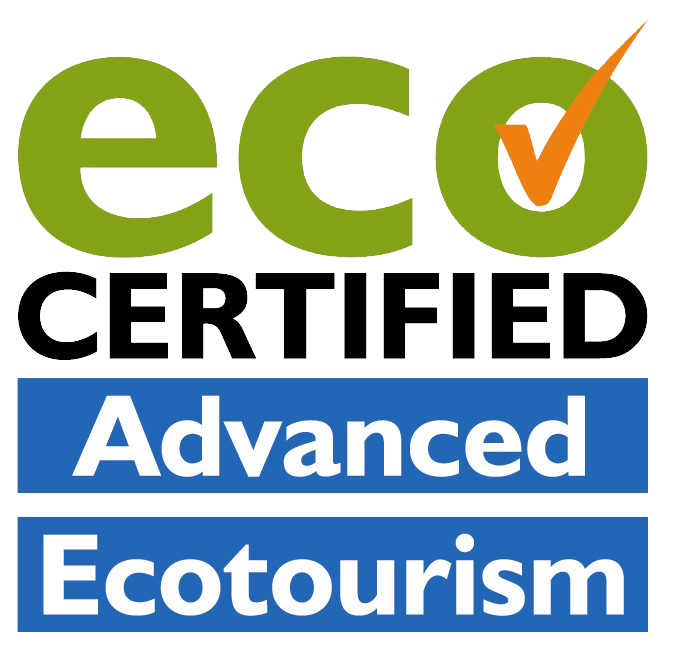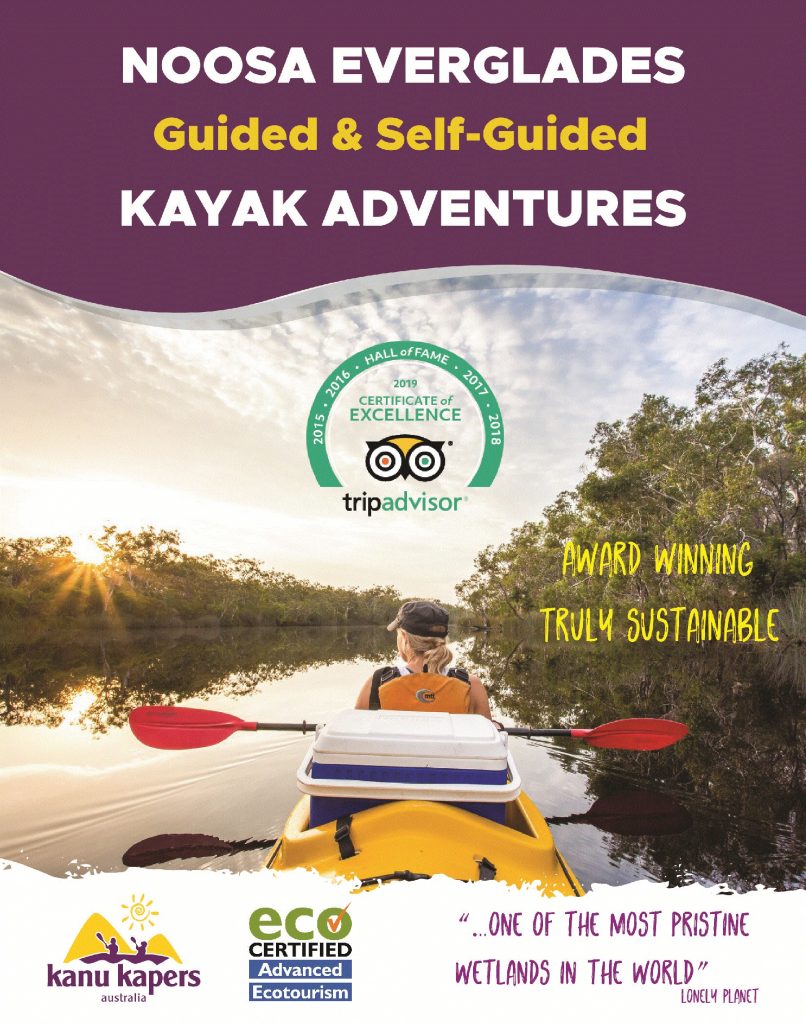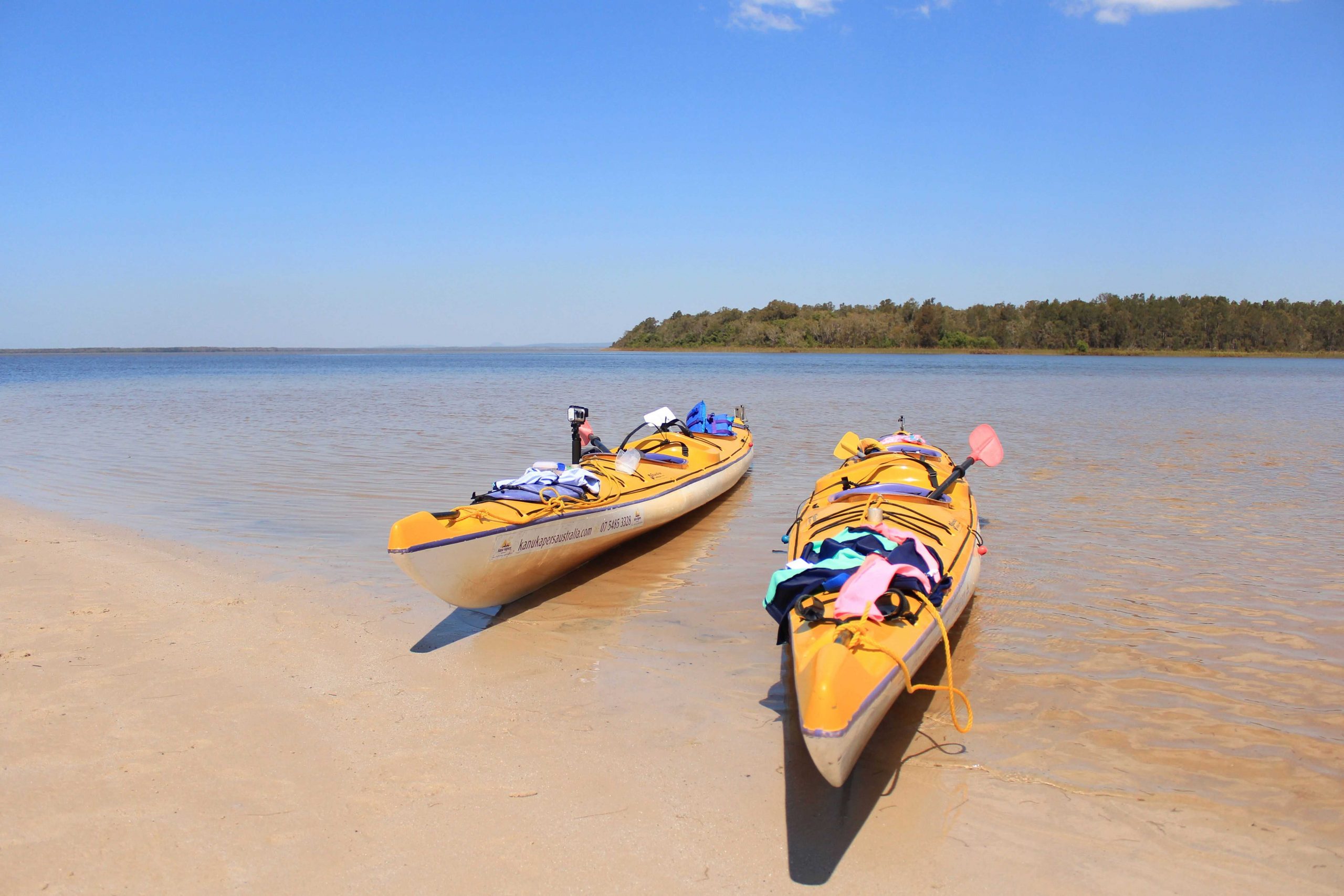 Our Kayaks
Kanu Kapers kayaks are an integral component of our tours, designed and purchased with sustainability at our core. They leave no trace on this pristine waterway. They are locally handcrafted expedition sea kayaks that are comfortable ,fast, sleek and stable. The kayaks are durable (the original 4 still in use today) and have a long water line and rudder system, allowing guests to enjoy the full extent of the Noosa Everglades 65km water way in comfort with full kit and without the need for a motor.
Our Sustainable Kayak Adventures and Business Practices
Vision
Kanu Kapers continues to be recognised as the best sustainable adventure tour company in Australia. We will use our sustainability innovations – to inspire change for other businesses and help to implement solutions to environmental issues.
Applying for our accreditation inspired us to:
Implement recycling with vigour-including compost to grow fresh veggies
Become Plastic Free Champions by eradicating single use plastics from our operation
Work towards being carbon neutral by 2020. We continually strive to reduce our carbon footprint.
Every morning following our welcome to country we share with our guests Kanu Kapers' commitment to sustainability. We then take the opportunity to educate our guests on their carbon emissions created by their drive from Noosa and give them the option to offset their carbon via a donation to our partners the Queensland Koala Crusaders. Our courtesy bus travels to Noosa and Sunshine Beach every morning to transport our day tour guests, so carbon offset is imperative as this is the only aspect which hampered us being carbon neutral. We believe due to the generous donations from our Noosa Day Tour and Multi day tour guests we have achieved our goal of being carbon neutral.
How you can become an Eco-Tourism Hero
Anyone operating a tourism business or any business for that matter can make sustainability a priority. You can undertake a sustainability audit assessing your recycling practices and anything you do that harms the environment. Where can you reduce the use of harmful chemicals which damage our precious natural environment? Kanu Kapers Australia is a chemical free operation, using only natural cleaning and other products. We also switched to a carbon neutral power company. Is there a wildlife charity you can become partners with?
It feels good to operate sustainably and we have found our guest numbers have increased on our Noosa kayak tours because people are looking for clean green experiences.
Our Partnership with The QLD Koala Crusaders
This has been our proudest and most important partnership innovation to date. The QLD Koala Crusaders https://www.koalacrusaders.org.au are on a mission to create safe koala habitat in QLD, in order to help improve koala numbers.
While educating our guests about delicate koala habitat we give them an opportunity to be Koala Heroes by offsetting their carbon and donating their gold coins to the QLD Koala Crusaders.