The Noosa Everglades and Upper Noosa River comprise stunning lakes and vistas as well as meandering, tranquil waterways lined with majestic trees and rare plant species. In Spring wildflowers bloom in the Noosa Everglades, bursting with colour in magnificent displays that can't fail to impress whether flowers are your thing or not.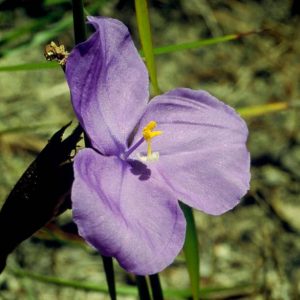 This pristine environment is protected within the Cooloola National Park and acts as a vital refuge for wildlife and plants. Rare species are in abundance here.
726 Species of Flowering Plants
The ancient wetlands are lined with majestic eucalypts, twisted paperbarks and bloodwoods. But look to the ground and you'll be rewarded with an array of colourful fauna. In fact, 726 species of flowering plants have been documented here, including small herbs, irises, orchids and lilies – of which there are numerous varieties. The aroma of the lilies can be truly intoxicating!
See below for a guide to local wildflower species.
Noosa Everglades Kayaking & Walking Tracks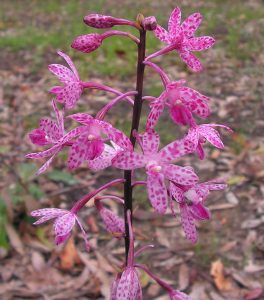 Kayaking is a great way to immerse yourself in the rich biodiversity and discover stunning floral displays and rare species of plants and animals in the Noosa Everglades without harming them.
There are also numerous walking tracks throughout the Cooloola Recreation Area which are easy to access. The Noosa Everglades trails are well sign posted with boardwalks over the most sensitive areas.
See below for a link to walking tracks and sustainable kayak tours.

Noosa Evergades Walking Trails
One of our favourite Noosa Everglades walking trails for wildflowers and other native species is the track to the Cooloola Sand Patch from Campsite 3 on the Upper Noosa River.
It's a gentle 90-minute walk each way from the camp ground, on a trail that is lined with beautiful plant species and some of the most fascinating fungi you'll see anywhere.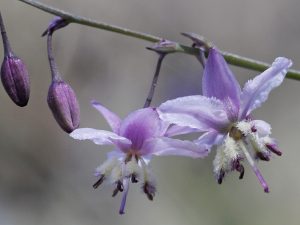 If you enjoy wildflowers, the Noosa Everglades is the place to be in Spring but won't disapoint at any time of year. It really is a remarkably pristine nature refuge. Something that can prove hard to find these days!
Please remember that all flora and fauna are protected and may not be removed, however don't forget your camera because you'll want these images to stick in your memory forever!
Enjoy your magnificent adventure!
Viv, Owner & Head Guide
Don't forget to take:
Protective shoes, insect repellent and sunscreen and plenty of water and take all litter home with you.
Links: