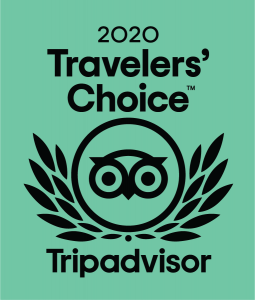 How to Choose the Best Tours and Experiences when in Noosa
There is so much to enjoy when you holiday in Noosa! We are keen to help you enjoy your time here and would like to offer some tips on choosing the best accommodation, tours and experiences while you are in the relaxation Capital of Australia!
Our Kanu Kapers Noosa Everglades Kayak Tours have been awarded the Certificate of Excellence five years in a row which landed us in the Trip Advisor Hall of Fame in 2019.
We are thrilled that in 2020 we were awarded one of the highest accolades by Trip Advisor with our Noosa Everglades Kayak Tours receiving the Traveller's Choice Award! This means our very own Kayak experience in the Noosa Everglades has been recognised as one of the top 10 Experiences in Australia and the world! Based on millions of reviews and opinions from travellers around the world, this award recognises our Noosa Everglades Kayak Experience as one of the very best tourism establishments. The Trip Advisor Traveller's Choice award assesses this in relation to customer service, tour quality and guest satisfaction to name a few.
The Trip Advisor Travellers Choice Award identifies not only the most popular choices, but the truly exceptional days tours and experiences that travellers keep returning for. Our guests have such a great time they return again and again! Any hotel, restaurant, tour company or accommodation facility with this award is definitely the one to book.  
Awards such as these give business's a sense of pride and enthusiasm which has certainly been the case with our Kanu Kapers Australia Noosa Everglades Kayak Tour Crew. We are so excited and humbled to have received this award and it actually makes us work even harder to keep our guests coming back to the Noosa Everglades again and again.
When you travel check out the Trip Advisor reviews as this not only tells you about a tour company or accommodation establishment's customer service and quality, you may also discover other companies you didn't previously know about. 
Trip Advisor has become the most popular and largest review website in the world and is actually responsible for guiding and influencing the standards of travel services across the world. It is certainly a site to be trusted and to help you with your choice of accommodation, experiences and day tours when you travel to Noosa.
Google reviews are also a terrific indicator of customer satisfaction, so when you are considering a booking it might also pay to check their google reviews. 
We wish you a hearty Welcome to Noosa and enjoy a wonderful holiday!